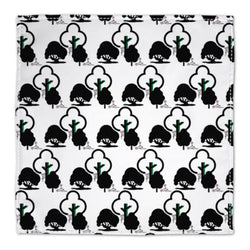 Napkins in Tree Tryst White
Ensure dinner time is saucy with these playful napkins in Tree Tryst. Gender neutral lovers entwined in nature and each other. Playful and cheeky for afternoon tease... Other accessories also available – please see Tree Tryst Collection.
Designer Napkins
Designer Napkins
Hand-stitched hem
Generous 40 x 40cm size
Printed on one side
Machine washable
Handmade in London
Care instructions
Wash at 30°C, low tumble dry heat, hang to dry, do not wring, low heat iron.